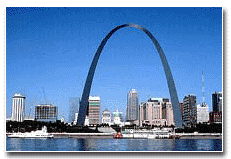 Welcome to The Appraisal Network, Inc., serving the St.Louis region since 1992. The Appraisal Network, located in St. Charles County, Missouri provides prompt and reliable residential real estate appraisals for St. Louis and the surrounding counties. We appreciate your interest in our services and we welcome your inquiries.
Our dedication to service and comprehensive experience and understanding of the market we serve, provides you with prompt and reliable information.



Single-Family Residential
Multi-Family Residential
Jumbo/Complex Properties
Townhomes/Condos/PUD's
New Construction
New Construction Final Inspection
Residential lots
Acreage

FHA Single-Family Residential
FHA Multi-Family Residential
FHA Re-inspections
Relocation
Consultations
Operating Income Statements
Rental Schedule
Desk/Field Reviews
<!-Bottom----------------------------------------------->

© 2006 The Appraisal Network, Inc.